Get to Know Creative Director/Partner, James Shaw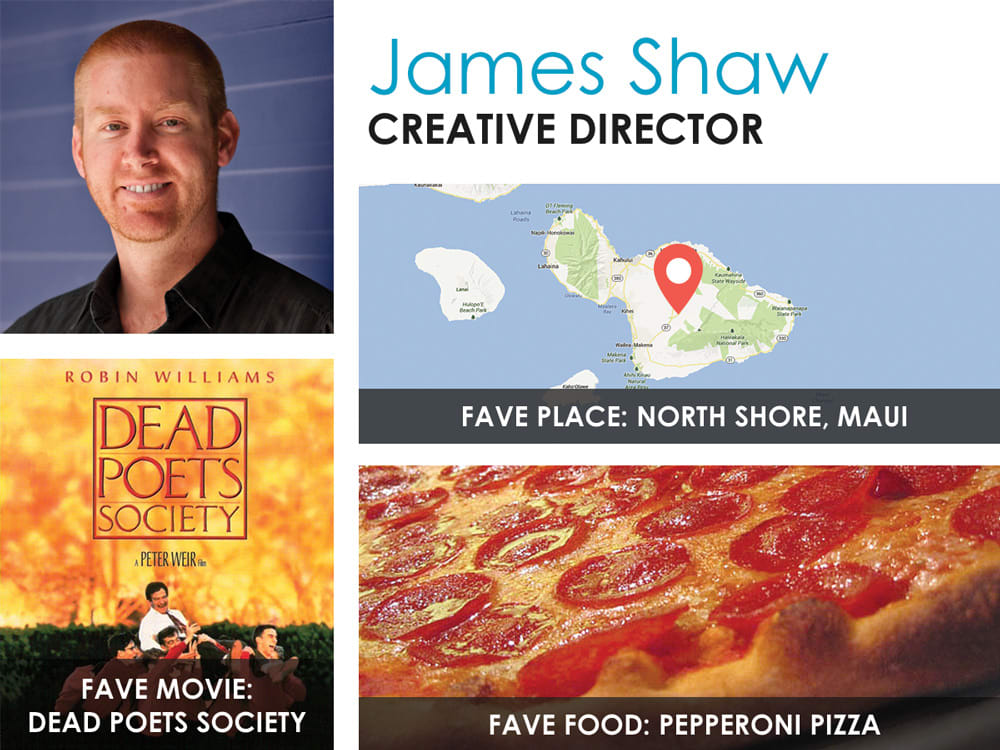 When James was 7 he wanted to be a ninja. Nothing has really changed. Ninjas are agile, creative, and look good in black. Great goals for life. James worked in youth leadership positions through his teens and by graduation was part of a performing arts troop traveling England, Wales, and Scotland. After college he spent two years as a youth leader, then worked for four years at a high tech start up doing digital design, and branching out in financial services. This 10 year period of diverse experiences honed James' "ninja skills" for a career in marketing by combining technical & business skills with the softer side of communication. Upon graduation from a Digital Media program in 2005,
James started Twin Creek Media, an integrated marketing agency. Today the firm has a team of 3 agency partners and a number of contract team members. As a business owner and creative guy, James enjoys opportunities to share business knowledge around topics such as entrepreneurship, digital marketing, social media. He has spoken to groups around BC including UBCO students, and various business associations. James lives in Kelowna, BC with his wife and two kids. When not sketching out business ideas yellow note pads, or brainstorming ideas with clients, he enjoys exploring far corners of the earth with family or closing in on a life-long goal: a martial arts black belt.
Specialties: Branding, online marketing, website design, including eCommerce and online sales, email marketing, social media, and search engine marketing. A unique experience in high tech B2B and not-for-profit sectors.